Installation & Activation
Once you have downloaded the install program, double-click on it to start the installation.
If you see this warning (which may appear as you have downloaded the installer from the Internet) then just click the "More info" link: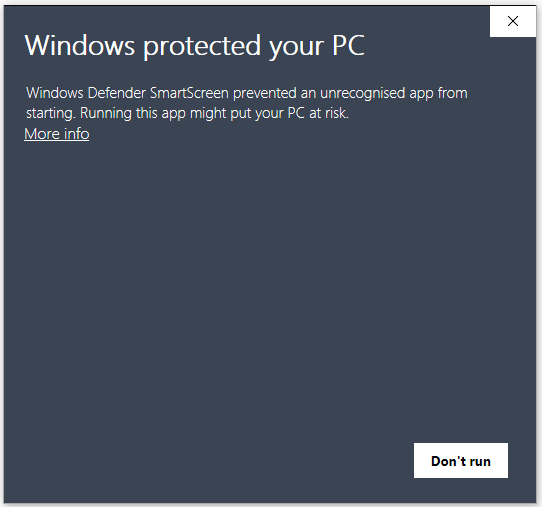 You will now see two buttons appear, press the "Run anyway" button to the start the installer:

The installer will now install the Add-in on your machine. It will attempt to close Excel if you have it running.
Once the installer is complete you can launch Excel and confirm the Add-in is installed, you should see a new tab in Excel called "ExcelPriceFeed"

Activating the Free 10 Day Trial
1. First, launch the Configuration Pane by the pressing the Excel toolbar button below (on the ExcelPriceFeed tab in Excel):

2. On the screen that appears enter your Activation Code by copying and pasting it from your email and press "Submit Code". If you do not have an Activation Code, register your email address here.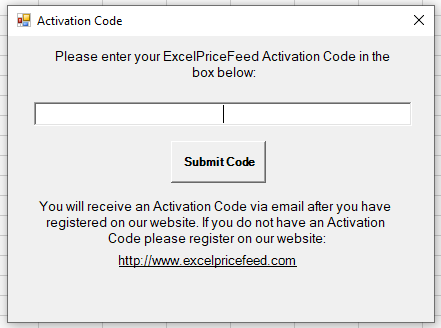 3. Once activated, you will start a free 10 day trial during which time you have full access to all features.